Wisconsin Worker's Compensation Lawyers
All of our attorneys are experienced, highly skilled worker's compensation lawyers who have dedicated their practice to fighting for the compensation you deserve.
Our firm is devoted almost exclusively to worker's compensation law. If you've been injured in a workplace accident, we understand what is at stake.  Chances are, you may be a primary breadwinner for your family.  Your paycheck may have stopped, and you may have unpaid medical bills.  You may be wondering how your injury  will affect your ability to return to work, or you may be concerned that your future ability  to earn income will be significantly compromised due to your injury. To make matters worse, the insurance company may have delayed paying or denied benefits to which you are entitled.
This is where we can help.
What You Should Know About Our Firm
Our firm is not a personal injury firm that only occasionally handles worker's compensation claims.  Instead, worker's compensation claims are the mainstay of our practice.
We've represented thousands of injured workers.  We know what injured workers deserve, and we are experienced in making their cases for full compensation.
We Know the tactics Insurance Companies use to deny claims; Our Attorneys Used to Represent Them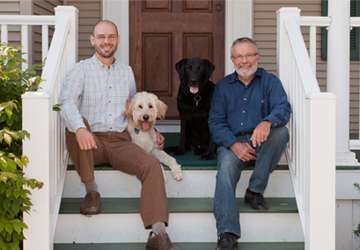 Importantly, our attorneys are familiar with the tactics often used by insurance companies and their defense counsel, because our attorneys have had experience working for insurance companies defending worker's compensation claims.  We know insurance companies and their counsel will typically do whatever they can to minimize the true severity of injuries so that they can pay as little as possible.   We will use our knowledge of insurance company tactics to your advantage to vigorously oppose these efforts and demand full compensation for you.
We believe our extensive experience handling worker's compensation claims allows us to quickly get to the heart of the matter and prepare the evidence that will support the true nature of  your injury.  If an insurance company won't pay a fair settlement, we will not hesitate to take your claim to a hearing judge  to decide what amount is owed.
To find out more, please call our firm.  We offer a free consultation, and there is no fee unless we recover.
More Information and Your Questions
Wisconsin Workers' Compensation Center